Case Study eCommerce: sklep-luz. An implementation of a multi store
Sklep Luz Buty do biegania Salewa Converse Buty DC Supreme Sports
How it all started
The owner of the stationary and online store - sklep-luz.pl - is F.H. "BOZ" S.A., one of the biggest companies in South-East area in Poland, specialized in building materials trade. SKLEP-LUZ.PL offers diverse kinds of sports, leisure and trekking shoes, as well as jeans and sports wear. The shop has been launched in 2005 in order to diversify the income sources and develop empty space in their own shopping centre.
"Rzeszów is a specific market, it has the biggest number of shopping centers per citizen. In that respect we are even ahead of Warsaw which is second in rankings."
— Marek Ostrowski, eCommerce Manager at sklep-luz.pl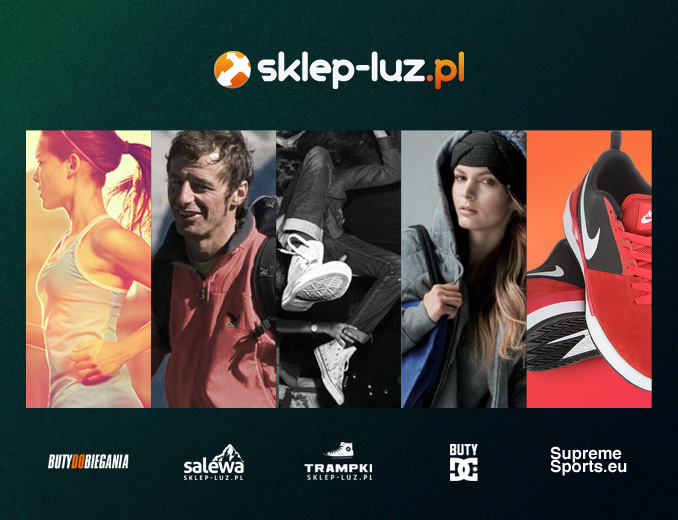 The Internet was a natural chance for the decreasing turnover. In 2009 the decision was made and first attempts to launch an online store begin. Finally, the project of making their own solution was abandoned for buying ready-made and tested solution. A cooperation with i-systems started in July 2010 and sklep-luz.pl was launched. The basis of the beginning of the cooperation, which automized work, was an integration with allegro and price comparison websites. Orders started to flow quickly, and 100% increase in orders amount, from one year to another, has given great impetus to this investment.
"Budget placement into paid web traffic always means balancing on the edge of profitability. It is necessary to build own customer database and reach them directly with personalized message."
Multi store
Further development strategy was to gradually expand the variety of products by adding such brands as Salewa, Converse or DC Shoes. It wasn't difficult to present such a variety of products in the stationary store of 1,000m2, but the true challenge was to do the same on the Internet. Thus, a brand-new UX was designed, which allowed intuitive search of the products. Mobile customers were being taken care of as well, because Responsive Web Design solution was implemented. Back then, it was one of the first Polish online shops which was fully and automatically adjusted to the width of the browser window in every mobile device.
What is more, a courageous decision to launch separate online stores, for the most recognizable brands, on the basis of the same solution was made. This is how butyDC.pl, sklepconverse.pl (now: trampki.sklep-luz.pl), salewa.sklep-luz.pl were launched, all three in RWD.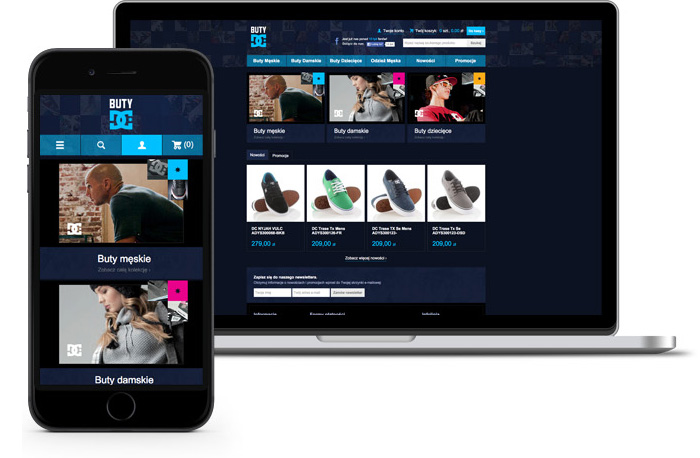 DC Shoes
"It was a very good decision to open next online stores with the brand name in domain. This projects payed for themselves a numerous times, as they tend to have much better conversion. And furthermore, such stores are positioning themselves in an excellent way. By this particular example we learnt that positioning plays an indispensable role in case of valuable web traffic."
A strategy to create stores, dedicated to specific brands, brought unexpected results. Without investing in their advertisement, domains were highly positioned in browsers. What is more, multi store solution proved to be extremely efficient from the administrative point of view. One panel allows to complete the order from every store simultaneously, by the same team of just six persons, three of which are dealing with packing and warehouse, and another three with managing and marketing.
Main goal - foreign expansion
Another online store, fifth in a row, was launched on supremesports.eu in October, 2015.
"Online store for English-speaking markets is our first, but not last step into foreign markets. We have an experience gained in Poland and we are aware how quickly we are able to recategorize our sales system."
— Marek Ostrowski, eCommerce Manager at sklep-luz.pl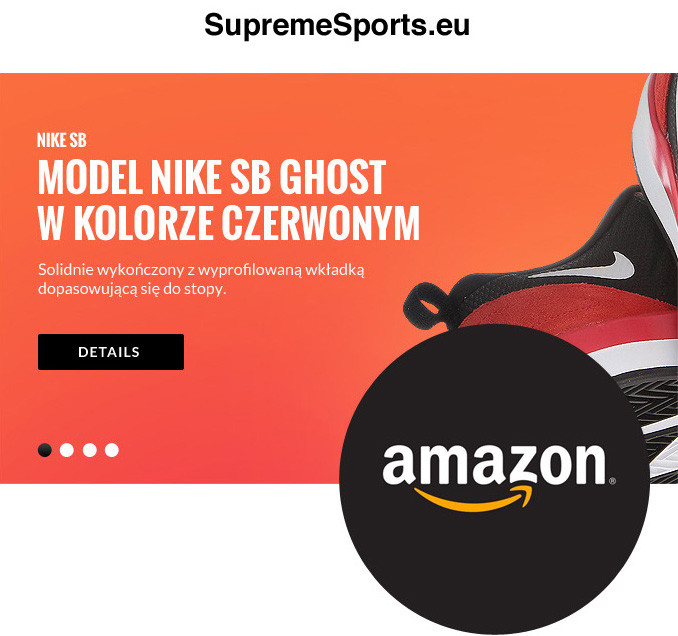 SupremeSports.eu
For the purpose of Supremesports.eu project an integration with Amazon England and Germany has been introduced to the multi store system. Everything was focused on automatization and full management from the i-systems panel level, which enables:
mass product offerings;
managing a number of accounts;
synchronizing warehouse states;
error control;
price, color edition;
product removal;
processing orders from Amazon into store orders;
customer's data edition downloaded from Amazon.
This extension covered new integrations with delivery company and payment system as well. We are currently working on integration with eBay.
Step towards OmniChannel
This year, sklep-luz.pl changed its location from the premisses of 1,000m2 to much smaller one, of 200m2 in Plaza shopping center. Therefore, it was necessary to reduce variety of products, focusing only on selected brands. It is a great opportunity to integrate stationary store with the online one, which would be an offer extension.
"We have plans to allow our customers to choose a product in a stationary store with a home delivery or fast store delivery from the external warehouse."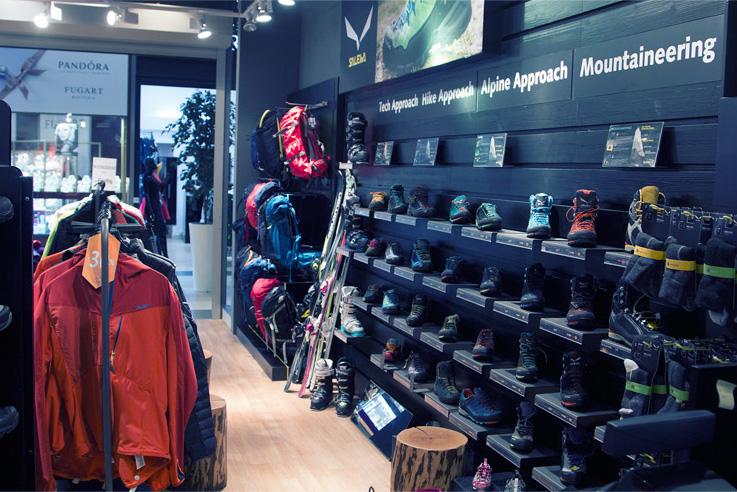 sklep-luz new stationary store
The challenge was accepted. i-systems designed possible solutions and now it is in the process of intense consultations over the project. The effects will be revealed soon.
See next Case ›